More To Gain but More To Lose

Embracing digital marketing is key for the survival of small businesses. The internet can bring customers from all over the world to your site, or convince those nearby customers in town to finally make that journey to your store or restaurant, but getting this right requires a little more thought than conventional marketing practices. Also, making mistakes in digital marketing can have more severe consequences:
For instance, making a spelling mistake on a flyer may put people off visiting a store but a mistake in the URL of a promotional webpage could make that page completely invisible. Fortunately, with a little help from this article, small business owners can avoid some of the most common mistakes in Digital Marketing and focus on ways of maximizing its benefits. This week we are looking at the big 5 Digital Marketing mistakes SMBs make.
#1 Building A Site Without Digital Marketing in Mind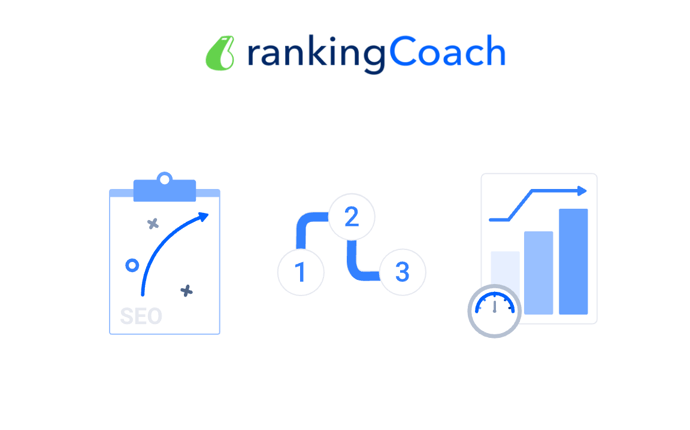 Our first common digital marketing mistake is also the first one many SMBs make. Whether an SMB is building their own website from scratch, using a site builder, or a marketing agency, it's vitally important to remember that a smart-looking website has no value if no one can find it. This is why it's crucially important that you build your website with search engines like Google in mind.
Getting this right will save you a lot of time in the long run. It will also maximize your SEO strategy's chances of succeeding. Any site that is built without Digital Marketing in mind will need to have changes made to it later to optimize for core Digital Marketing activities such as SEO and Local Marketing.
Avoiding This Common Digital Marketing Mistake
The first thing SMBs who are building their own website can do to make optimization easier is to make sure they choose a well-made and intuitive Content Management System (CMS), such as those compatible with rankingCoach. Optimization for search engines always involves adding and making changes to a site's content, meta descriptions, and sometimes even its structure. Having a CMS that is easy to use with plenty of resources to guide you through optimization will make it much easier to make all the required changes needed to provide your site with the best digital marketing strategy.
SMBs employing agencies, to create their new site for them, need to feel confident that the agency they are using is offering the right service. Before work begins on a new website, the owner should already have a plan for Digital Marketing in mind. If the agency is also implementing Digital Marketing, the SMB needs to pay close attention to the terms of the service agreement they make with the agency.
You need to make sure that management of this digital marketing strategy is included in the site's monthly running fees; having to pay an agency every time you need to make a change to the site for Digital Marketing can get really expensive.
Optimizing Your Site Yourself
Digital marketing apps like rankingCoach 360 can help you plan an SEO keyword strategy for your website. They will also analyze your website to show you the areas you need to work on to optimize it for search engines with step-by-step video instructions.
If an SMB is planning on doing the Digital Marketing themselves they must also make sure that their website has a user-friendly CMS at its core, and that the site designer will be patient and understanding enough to show them the ropes when it comes time to hand the site over.
SMB Tip: rankingCoach 360 analyzes your website and CMS and tells you exactly how to optimize your site with step-by-step video tutorials. It's a great choice for anyone new to digital marketing.

*For the latest list of compatible CMS for your region click on the FAQ section at the bottom of this page
#2 Social Media Marketing without Purpose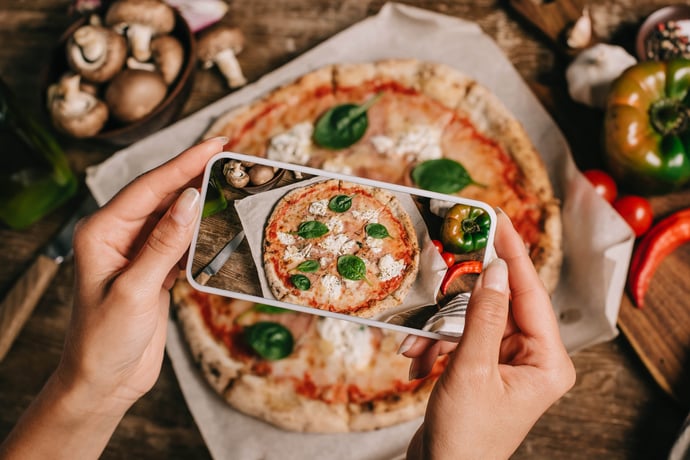 Another big digital marketing mistake small businesses need to make sure they avoid relates to social media. The number of Digital Marketing channels grows and grows. Small businesses only have a limited amount of time so they need to maximize the benefit they receive in terms of attracting new customers, content collaborations, and offering exceptional customer service.
The big digital marketing mistake SMBs make in this area is treating their social media accounts like personal accounts. This leads to a lot of time wasted, chasing clicks and likes but not a lot of conversions. This time could be spent much more productively on social media and other digital marketing channels.
Avoiding This Common Digital Marketing Mistake

It's important to focus on the right kind of engagement and not fall into the trap of treating these channels like personal social media accounts. Social Media Marketing is about engaging potential customers not chasing clicks. For instance, a lunchtime post of what you are eating may be a good post for a restaurant owner, proving the photo is of food from your restaurant and looks appealing.
On the other hand, the same post from a firm offering financial advice is unlikely to be worth the time and effort. This is nothing against your love of food photography, we all love food, the problem is so does everybody else which means your posts will be competing with a lot of foodies who already specialize in this content area, meaning that it will be hard for your content to stand out and get attention, and even if it does, will those new followers and subscribers actually want to buy your products and services?
If you use social media marketing to attract new customers, then your posts shouldn't just aim to engage your followers, it should also seek to get those followers off that channel and onto your site or store. Your approach to Social Media Marketing must have a directional momentum. If you are targeting customers with social media but selling to them on your site, you need to structure your content so it gets users off social media and onto your site. So rather than just posting content on social media, mix in posts referring to content on your website, for example creating a blog on your website and promote it with posts on social Media with links that users can click through to the content on your site.
Creating a flow in your content from social media to your website will help to make sure your content works for your business rather than the owner of the social media network. Don't forget to include your Youtube videos in this strategy. Ensure that all your Youtube videos have descriptions encouraging the viewer to visit the business's site as well as calls to action in the video itself doing the same.
SMB TIP: To save time and create a more effective social media marketing strategy, use social media management tools like rankingCoach FREE to help you manage your business's social media profile quickly and easily. posts from key channels in one place.
#3 Neglecting Review Platforms & Social Media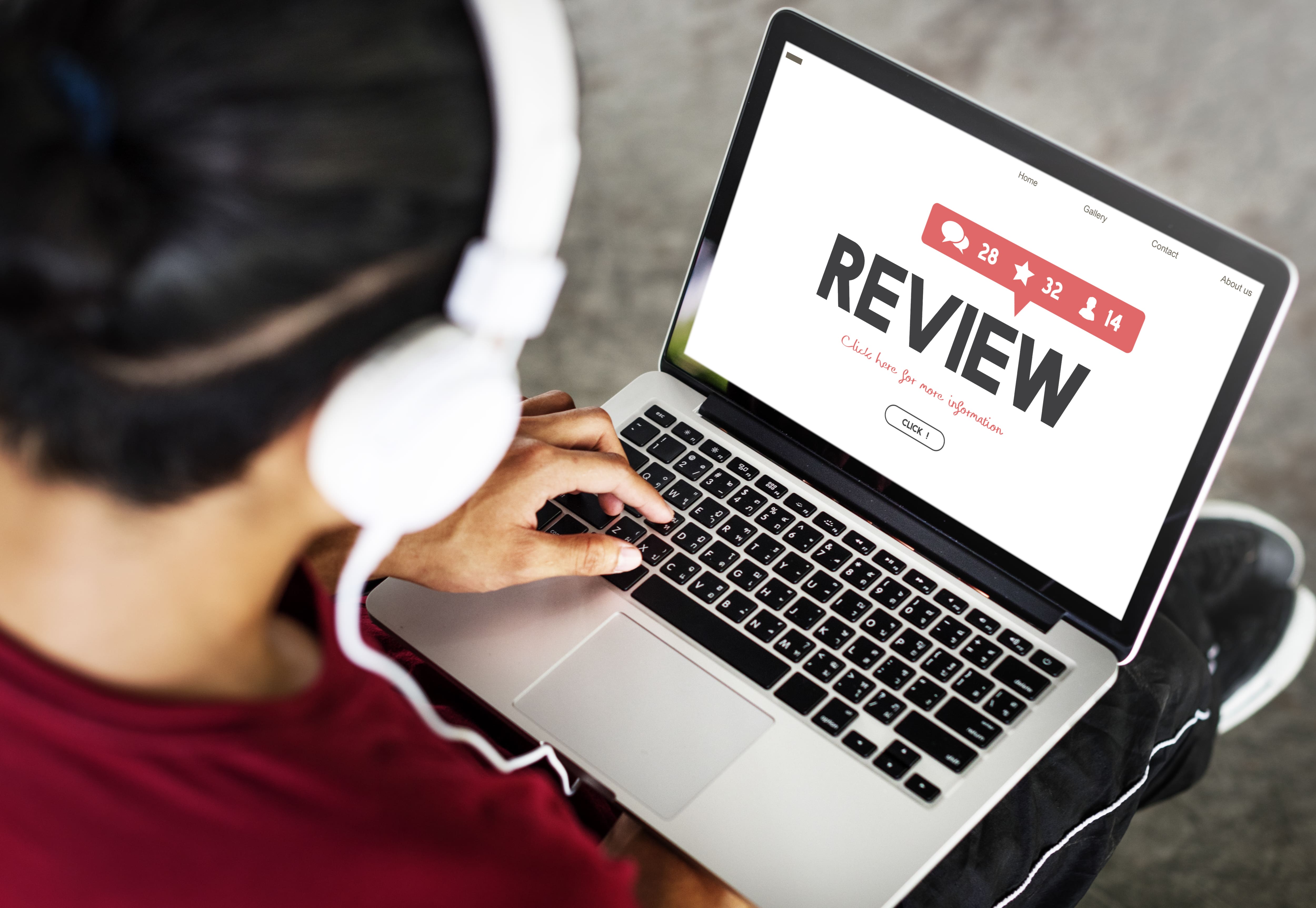 Another common digital marketing mistake, made by SMBs, is failing to make their digital marketing strategy two way: When you take your business online it becomes part of a conversation with the consumer. Many of your previous customers will have opinions on your products and services as well as your blog and social media posts. It is likely that they are already sharing these across the internet.
If you are not engaging with the positive feedback you are missing out on a great opportunity to improve your reputation and visibility. A positive rating on directories like Google My Business will boost your business's visibility on search engines. Also, negative reviews and mentions on social media could be scaring potential customers away and harming your online visibility.
Avoiding This Common Digital Marketing Mistake
Brand and reputation monitoring tools like those found in rankingCoach FREE scan the internet for reviews and mentions of your business and inform you in real-time so you can read them and respond appropriately. This is the best way to protect and grow your online brand. For more tips on how to respond to negative reviews check out this article.
#4 Not Claiming Your Google My Business Page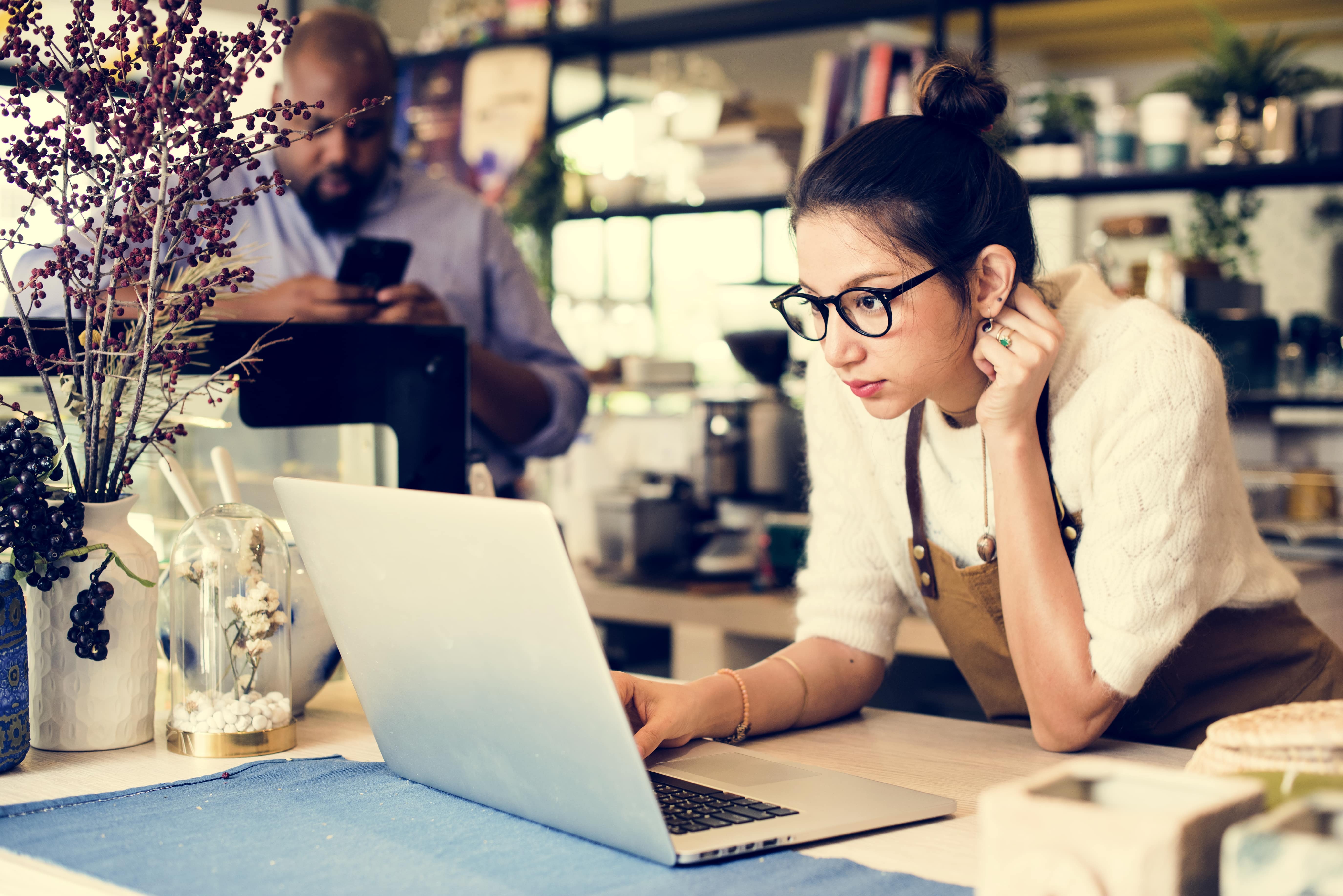 Another common mistake made by SMBs is assuming that any changes made on their website will automatically be updated in the search results. Many SMB owners cannot understand why their business was listed as closed on Google when they had recently changed their opening hours on their website to say they were open.
This mistake can lead to a lot of customers getting the wrong information relating to key business information such as opening hours and store locations. People who have had this problem need to understand a little bit more about how Googlebot works.
Google does not immediately update any changes made on a website in its search results. Googlebot has to find and index these changes. Considering that the crawler is doing this with almost every website in the world, it's impressive that it only takes a matter of days for Googlebot to notice these changes.
Avoiding this Digital Marketing Mistake
These important changes will be updated in the Google results much quicker if the user sets up a Google My Business account and claims their listings. This allows the owner to tell Google directly that they have made changes to their opening hours. This is the quickest and most accurate way to update these details on Google.

Claiming your Google My Business listing does require a registration process in which Google checks to make sure you are the business owner. Depending on your profile or type of business Google will verify your business by:
-Sending a postcard by mail
- Verify your business over the phone
- Verify via email
- Using the Google Search Console
#5 Marketing too broadly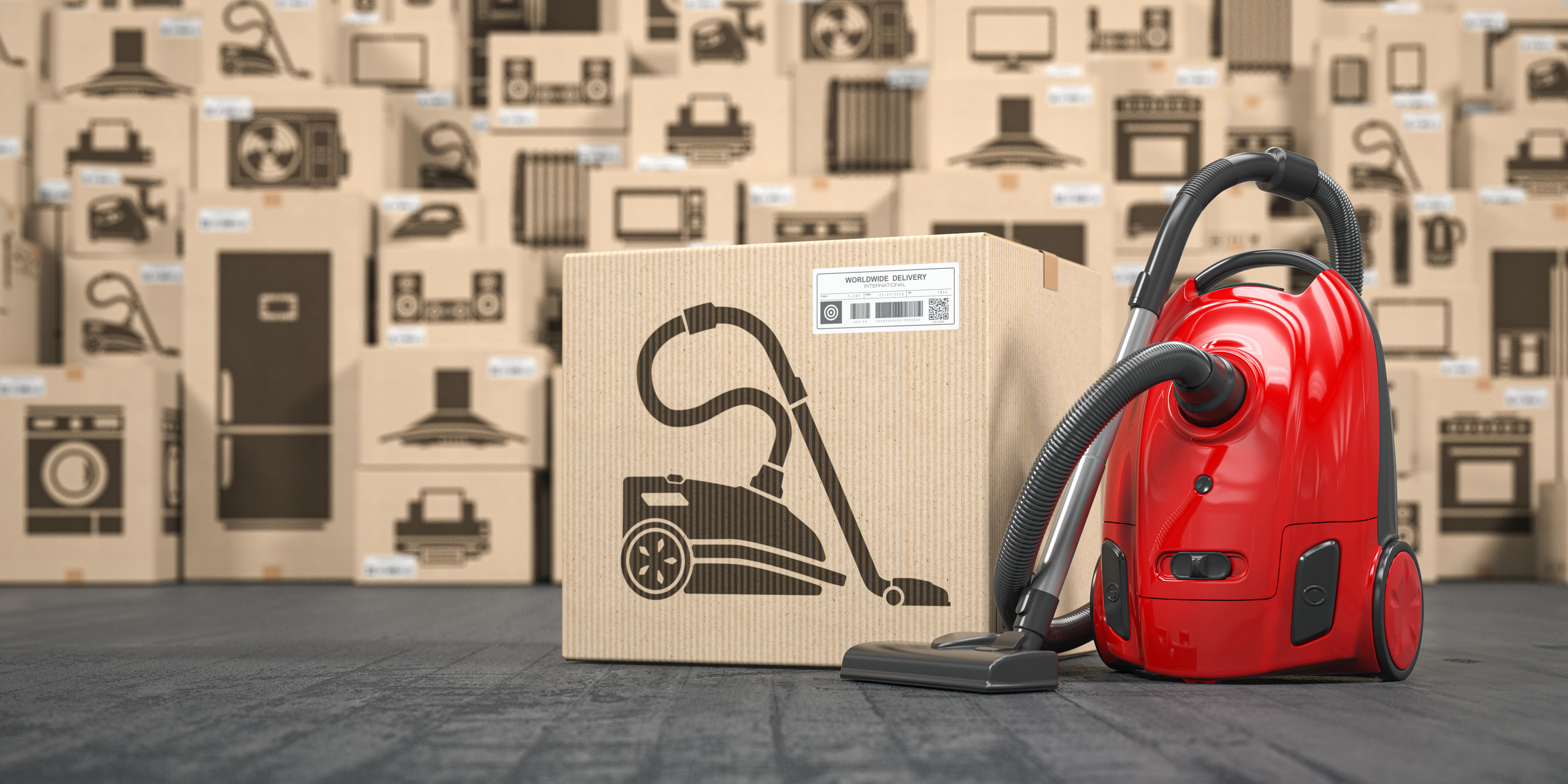 This final digital marketing mistake is down to misunderstanding the advantages and disadvantages of using the internet for marketing. Taking your business online will give it the potential to be found by thousands, even millions of new customers, but the billions of people using the internet every day aren't all interested in your products and services.
Digital Marketing will broaden your audience but many of the marketing channels used to do this such as SEO and SEA, need to do so in a narrow specific way otherwise the traffic brought to your site won't be interested in buying your products and services which is what digital marketing is all about. Also, those doing SEA such as Google Ads are often paying for each of clicks achieved from the Ad so making this mistake can waste ad budgets.
Avoiding This Common Digital Marketing Mistake
The role targeting plays in Digital Marketing is drastically different from the role it played in more traditional methods of marketing. SMBs that previously may have marketed locally to thousands of people are now advertising in channels that are seen by billions.
This is especially important for activities such as SEO and SEA where search engines play a big role. SMBs don't just have to think about what their customers want, they have to think about the words they use to find the things they want.
A common mistake of SMBs is chasing broader keyword terms for SEO and SEA that may get more clicks but won't get enough of the right kinds of clicks, these are clicks from the kinds of customers who are most likely to buy a business's products.
For example, a budget retailer who sells party supplies may pay more money and get more clicks for Google Ads with the term party supplies but the less expensive term 'cheap party supplies' will get fewer clicks but more conversions overall; as more people using this term will be interested in the types of products the site owner sells.
Avoiding This Common Digital Marketing Mistake
SMBs need to remember that when they take their business online they open up their business to a whole new world of searches. This creates many more opportunities but also means that a more focused data-driven approach will yield far better results. SMBs need to find their niche and hone in on their target audience. Keyword tools like those found in rankingCoach FREE, help SMBs to easily find the best value keywords for SEO and Google Ads.

Need Help Fixing These Problems?
rankingCoach knows Digital Marketing and the obstacles SMBs face. rankingCoach 360 was created with all of these challenges in mind. From showing users how to optimize their website themselves, to managing their Social Media channels, and finding the best keywords.