You are probably tired of hearing this, but a website is one of the most important things you need to have for your small business to be successful nowadays. However, it is not only the fact of having a website but having an optimized website for search engines with a great user interface that can make the difference between you and other businesses like yours out there. Moreover, a well-designed, informative and up-to-date website will always add credibility to your brand.
If you want to have a successful business in the modern marketplace and attract more customers, there are certain steps you need to follow to have a successful and professional website.
Choose a domain name
The first step you should take is to choose a domain name. A domain name is the name of the website, or what comes after the "www." For example, "google.com" is a domain name.
The domain name is extremely important. It is, in the end, the first impression that anybody can have from your website since the URL is the first thing that the visitors will see for example in search engines. A good domain name is crucial because it can make a good and lasting impression on the users.
In order to have a good domain name, you have to make sure of the following:
Ensure that it is easy to remember and spell.
Avoid long domain names: the shorter, the better.
Avoid nonsensical names. Google or Yahoo are indeed very famous nowadays, but they were probably very expensive to brand.
Try to make the URL SEO friendly by adding geolocation and a keyword in it.
Use the right extension. According to Domainnamestat

the majority of domains have the ".com" in it, and the reason is probably that it is the easiest to remember. Other domains are also very famous like ".net" or ".org", but we still recommend that if the domain name you're going for with ".com" is not taken, go for it as it's the safest option. Unless it is more appropriate to use things like ".gov" or ".edu" etc. Also, avoid things like ".pizza", ".club", and so on since it takes credibility away from your business and it doesn't sound very trustworthy.



Hire a hosting server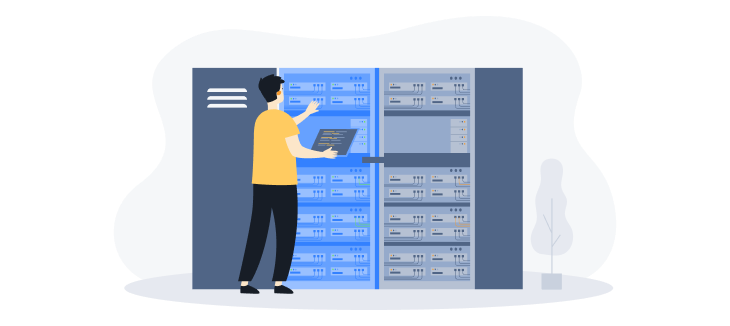 A company providing a hosting server is normally called a web host. When you hire web hosting services, you are renting a space on a server that will keep all your files that load and run your web correctly. Therefore your web host must be reliable.
There are a variety of things that your web host should provide in order to be the right one for you:
It should have a good loading speed, which will result in a lower bounce rate.
It should minimize the time that your website can be down, which could also affect the position in search engines of your website.
It should take daily or weekly backups, so if you need an old but recent version of your website (in case it is down for some reason) it's easy to re-establish with no big loss.
It should enable SSL certificates, and all in all, offer more security and make sure the files are also protected from hackers.


Opt for a CMS
In case you don't have any experience with building your own website, HTML code, CSS or JavaScript etc., using a CMS (content management system) can help you a lot. CMSs have templates with designs that can really adapt to your type of business and the majority integrate a search engine optimization plan that can make your life very easy.
Have a great user interface
Now that we have established the basis and roots of the website, it needs a face. One of the first things that is recommended to do is to research your audience and your competitors. Analyzing your audience will help you find out what they want and how to make it accessible for them. Investigating your competitors will help you to see how they have designed and optimized their website and add similar components that would also work for your business and website.
Design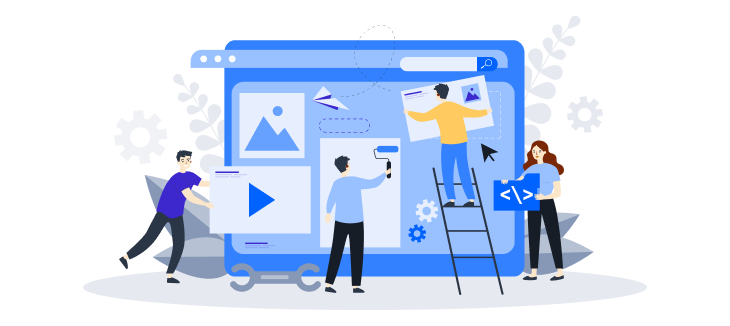 Website design trends may change from time to time, but there are certain things to keep in mind when designing your website from the start that can help you keep visitors.
Make sure that your

branding is consistent

throughout your website design.
Make sure there is an intuitive navigation system that allows users to get to the pages they need quickly and easily. Everything should be easy to find
Use beautiful graphics and multimedia files that are compressed and optimized for fast loading.
Use fonts that are easy to read and choose colors that do not contrast in order to make the overall interface agreeable to the user.
Publish easily accessible contact information.
Structure
The structure of a website is extremely important in order to not confuse visitors. An attractive and organized website will make users know where they can find everything and they won't hesitate to return next time they need to find something fast.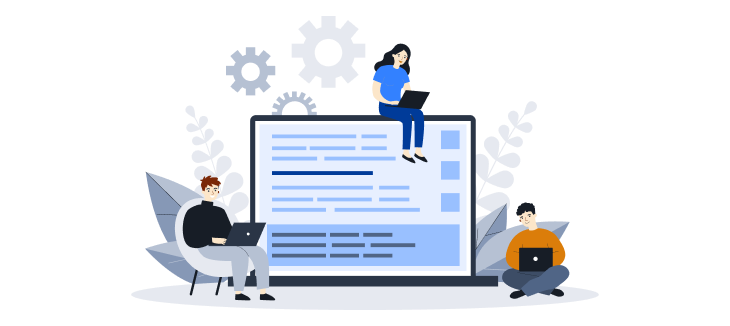 Here is a breakdown of the pages you need on your website:
Homepage. This page is the landing page where users will arrive when typing your main URL. It is the main page of your website, that is why it should give a very good impression as well as a general view of what your business is about, so customers will want to continue their visit.
About us. This page is dedicated to the story or background of your business: who you are, what you do, how the business started and what are your goals. This is a way of connecting with your audience through your business's personal story. Don't make it too technical; here should be a friendlier approach, maybe with pictures that describe your company.
Products/Services. If you offer services, you are probably good to go with a single page where you showcase the different services you offer, what they include and the prices. On the other hand, if your website is an online shop, this means you will need more subpages in this section. For example, there should be main categories for your products (women's clothes, men's clothes, kid's clothes). To organize it a bit better, each of these categories should include subcategories that will divide the products (for example size, colour, style, etc.). Finally, the products correctly organized in these subcategories should each include a good description, great pictures and the prices.
Management team. You can include a page about the management team and pictures of them, to give a more "human" aspect to your business showing the people who work in the team. You can also include this on the "About us" page.
Contact us. Customers should always be able to contact you through your website. This way they will feel that they have a point of reference and they can rely on you when they need to.
Terms of use. This is the online contract governing how users can use your site. It is important to have this in order to protect your business.
Privacy policy. This is important for customers. Let them know how you're going to use their data.
FAQ. It's always good to add a section or a page itself with the most frequently asked questions by users so your visitors have the information right there when they need it.
Blog. This one is extremely important to drive traffic to your website since it allows you to constantly publish fresh, relevant content for your audience. Here you can also develop an

evergreen content strategy

with articles that can make you have traffic over a long period of time, and that you only need to normally update once a year.
Additional pages that are relevant to your specific small business. Apart from the blog, one great way to add good/fresh content is to add a testimonial page that will make your business look good and credible while you are also adding brand-new content. Other pages with additional information about what your business is about, a showcase of images of your restaurant/hotel (maybe a 360ª view) or, if you offer courses, a calendar where they can see when something is happening can be a great addition to your website.
Important Features
Not online the different pages of a website make it successful. There are many features that you can include to make your website more attractive to your users and easy to interact with. Here are some of the most important features you should take into consideration:
Call to action. Call to action are short sentences that invite customers to make a purchase or hire a service/subscription: "Buy now", "Start now", "Subscribe now". It is also very important to know

where to place a call to action

, they will feel more invited to click on them if they are on specific parts and sections of the website.
Shopping cart. This is online for e-commerce websites. The shopping cart is very important in this case since it allows customers to collect all products they want in one place and continue shopping and scrolling through other products.
Payment method. This feature is very important as it allows customers to finally make the purchase. There are different payment methods you can implement on your website: Credit cards, Debit Cards, Bank Transfers, EWallets, Mobile payments, PayPal or Cash on Delivery. You can choose to add all of these or the ones that are more popular in your region or used by your target audience.
Discounts. It's always good to offer discounts for special occasions and certain products/services, depending also on the type of customer. Make sure you have discount codes for your website and let customers know!


Optimize your web for search engines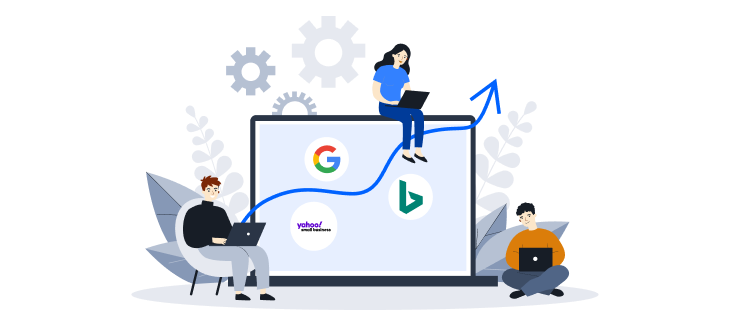 Remember that once you have finished building and structuring your website, the work is not over. You always have to keep in mind to keep investigating your target audience, competitors and keep optimizing your pages in order to reach the first results in search engines, which will result in a lot of traffic without having to spend a great amount of money. For more information about this, please visit this article. If you need help with the SEO of your website, don't hesitate to check out tools like rankingCoach to make your life a little easier.
Make sure your website is mobile-friendly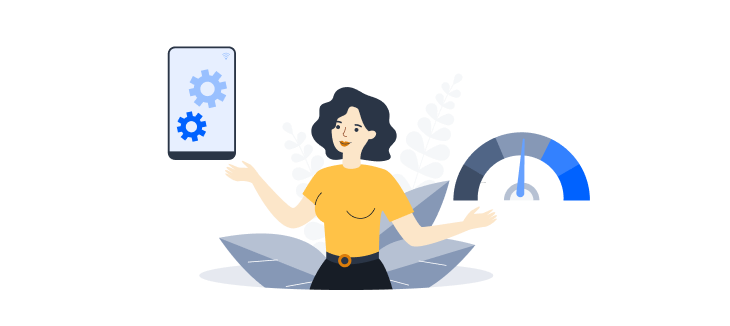 Since the majority of searches are done through a smartphone nowadays, Google decided to index websites based on the mobile version of the website. This is the reason why adapting your website to mobile devices thanks to a responsive design is crucial if you want Google to crawl your website, index it and give it a good ranking.
Analyze your results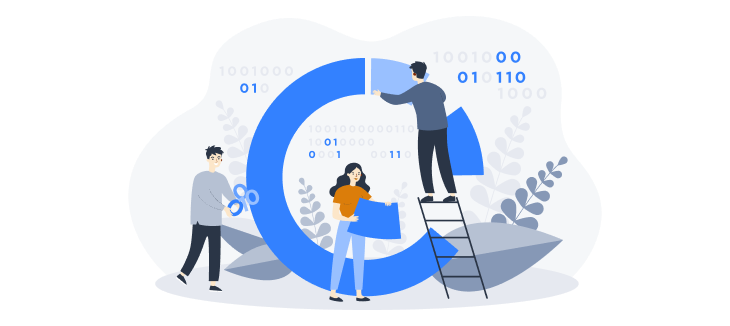 Finally, once you have your website set, it is very important to check its performance and make adjustments as necessary. You should set up webmaster tools like Google Analytics or Google Search Console. These tools can show you a lot of information and numbers about your visitors and how each one of your pages is doing. If you constantly check the performance of your website and work on it, you'll make sure it is always working with its full potential.
Start creating a great website now!
Even though building a great website is not as easy as it can seem at first, if you follow the steps and really work on it, you can make sure your business will have a good spot in the online marketplace.