Do I Need an SEO Strategy?
Building your own website is a fantastic achievement, however, you did it⁠, taking your business online is clear evidence of your ambition and foresight. But to get your site to the top of the Google search results, you need more than this – you need an SEO strategy.
Every minute of every day millions of businesses are jostling in the search results to be the 'lucky' websites that get the clicks. Up to 92% of clicks in the SERP go to pages on the first page of Google. These websites didn't get to Google's 1st page through luck: They got to the top of Google, and stayed there, because they have an SEO strategy that covers all the essentials.
On all sites consistently bringing new customers off the SERP onto their site, you will find the following 6 essential SEO strategies at play. If you want to get top rankings for your business on Google and other search engines, you'll need to implement these 6 SEO strategies. This article will show you why you need these essentials of SEO and how to go about implementing them.
1# Establish A Keyword Niche for Your Business
One of the most important parts of building a successful SEO strategy is understanding your company's size, audience, and best chances of success. When trying to explain how SEO strategy works for SMBs and entrepreneurs, I find the words of legendary Liverpool Football Manager Jurgen Klopp do a great job of getting the point across. When he was the manager of Dortmund, a team with much less money than its biggest rival, he saw competing with Bayern Munich as like having a:
"bow and arrow and if we aim well, we can hit the target. The problem is that Bayern has a bazooka. The probability that they will hit the target is clearly higher. But then Robin Hood was apparently quite successful."
SMBs find themselves in a similar situation when for example a small local burger bar tries to compete with a big chain like McDonald's. These big chains have a 'brand bazooka': They can flood TV and radio and people's Facebook with their paid ads. Whereas SMBs have the bow and arrow of SEO.

Success online is well within the reach of SMBs but it requires precision with SEO keywords. This won't just help you to outperform the competition on the SERP by ensuring you get more clicks from existing customers, it will also help you to find and open up whole new markets for your products. There are two main approaches to the strategy of establishing valuable SEO keyword niches for your business.
Find A Completely New Keyword Niche
You may have optimized every possible word you can think of people using to find your site, but unless you've done this with the help of keyword tools, like those found in rankingCoach FREE, it's likely that you haven't unleashed your business's true SEO potential. What you think are the obvious words – for finding your business – may not be anything like the most popular search terms customers in your area are using. A common mistake of small local businesses is to spend all their time optimizing their business's name or exact location.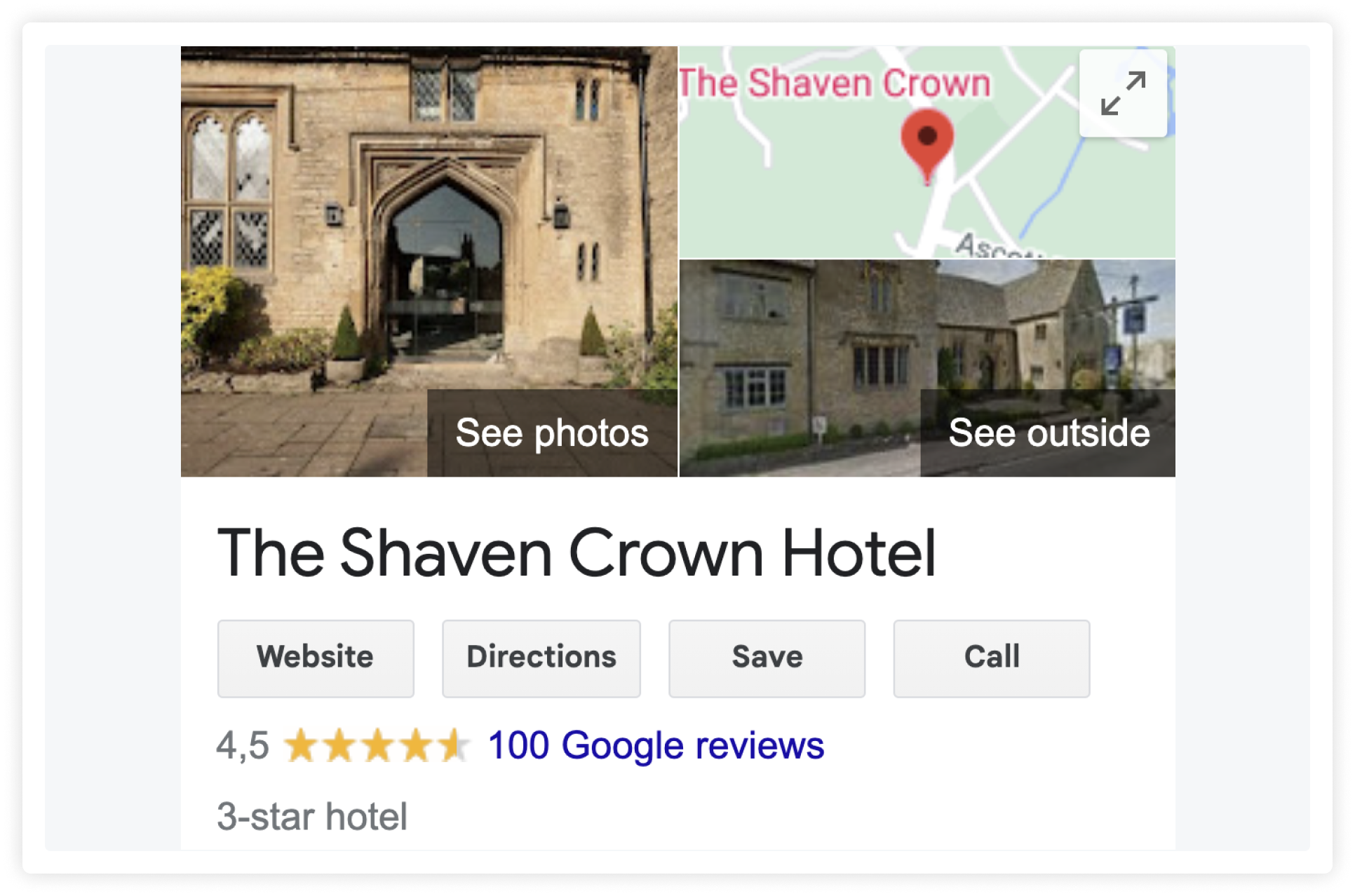 For instance, if the owners of the quaintly named Shaven Crown Pub & Hotel in the small Oxfordshire village of Shipton-under-Wychwood made this mistake they could miss out on thousands of tourists who visit the region every year and use the terms 'hotels Cotswolds and 'best pubs in the Cotswolds
In case you were wondering, the Cotswolds is the term many American and English tourists use to refer to this idyllic area of countryside. If the business owner hadn't thought of this term or used keyword tools to help them find it, they would miss out on the chance of attracting thousands of customers who are literally looking for what they offer.

#2 Optimizing Your Existing Keyword Niche
The other key approach to finding a keyword niche is getting more specific with the keywords you are optimizing on your site. Google is very specific so a top-ranking for 'Coffee shops in London' is not the same as a top-ranking for 'Coffee shops near London Bridge'. A Cafe in London, trying to do just this could have two separate pages trying to rank for both of these phrases and get completely different customers from each. These details don't just have to refer to location; we can also add adjectives, cheap, high quality, organic, homemade, etc. Adding these extra descriptors to your keyword creates long-tail keywords and a whole host of new phrases to rank for. To show you what I mean look at the difference in search numbers you can create with this slight variation on the search term 'coffee shops london'

To develop the best strategy for fine-tuning your SEO keywords you need to focus on more than just search volume. Ranking for a term with a higher search volume than one with a low search volume doesn't necessarily mean that your website will be seen more times. This is because it's often much easier to get rankings for terms that have a lower search volume and fewer businesses optimizing for them. Also, a smaller number of searchers from potential customers who are genuinely interested in your product is more desirable.
Going for terms with smaller search volume can also be a great way of refining your target audience and improving conversion and attention rates. A front-page search engine listing for a less popular term may attract more site traffic than listing several pages lower for a term with a higher search volume: we know that 92% of traffic from search results on Google goes to the websites on the first page. So don't just target the keywords with the highest volume look for keywords with a reasonable volume that have less competition.
SMB Tip: Keyword tools like those found in rankingCoach FREE can help you to find the best value keywords by showing how easy it is for your site to rank for keywords as well as the search volume. This helps you to strike a good balance between the two.
#2 Work On Your Load times
Imagine entering a bakery and being completely ignored by the person behind the counter; now consider what you would do if you could click your fingers and instantly be transported to another bakery where the service is good; of course, you wouldn't hesitate to click. This is exactly the feeling for every user visiting a site that doesn't load quickly enough, this isn't just bad for sales, it can really hurt your SEO rankings because Google tracks the length of time that visitors, who come through the Google results, spend on your site.
Google PageSpeed Insights is a useful tool for implementing this SEO strategy. It helps you to identify issues with page speed. Also, try to keeps the size of images on your site below 150 KB, and when the time comes to build a new website, make sure you pick a CMS that is optimized for speed.
#3 Improve Your User Experience (UX)
Perhaps the reason why visitors aren't staying on your website isn't because of loading speed. It's also possible that visitors can't find what they want on your pages and this could come down to the way your website is designed. You need to make sure your website is easy to navigate. One of the simplest ways of doing this is just to watch someone visit your site for the first time with a clean browser (all cookies from the site deleted). This will help you to see the user experience (UX) with fresh eyes so you can make the website as easy as possible for site visitors to navigate.
Having a poor UX strategy caused by confusing site design and glitchy menus is going to prevent customers from finding what they need on your pages. Making sure that the pages many customers find your site through, known as landing pages, are well linked with clear menus and Calls-to-Action leading to product pages. This is a key strategy for keeping customers interested and on your site for longer which is great for sales and will boost your SEO.

#4 Focus on Mobile First
Google announced that it would rank all websites based on the smartphone version of their website first. This means a website that displays incorrectly or slowly on smartphones may no longer rank at all on Google. This is why spending time to make sure your website creates a good user experience for smartphone users is vitally important. A great way to ensure your site is optimized for smartphones is to install the AMP plugin. Since its release in 2015, the plugin has been used to publish over 4 billion pages.
The AMP plugin creates a special version of your website for smartphone users that displays all the key content but has simpler coding, optimized for smartphones. This means that a site with the AMP plugin loads much faster on smartphones: The average time to load an AMP page is under 0.5 secs.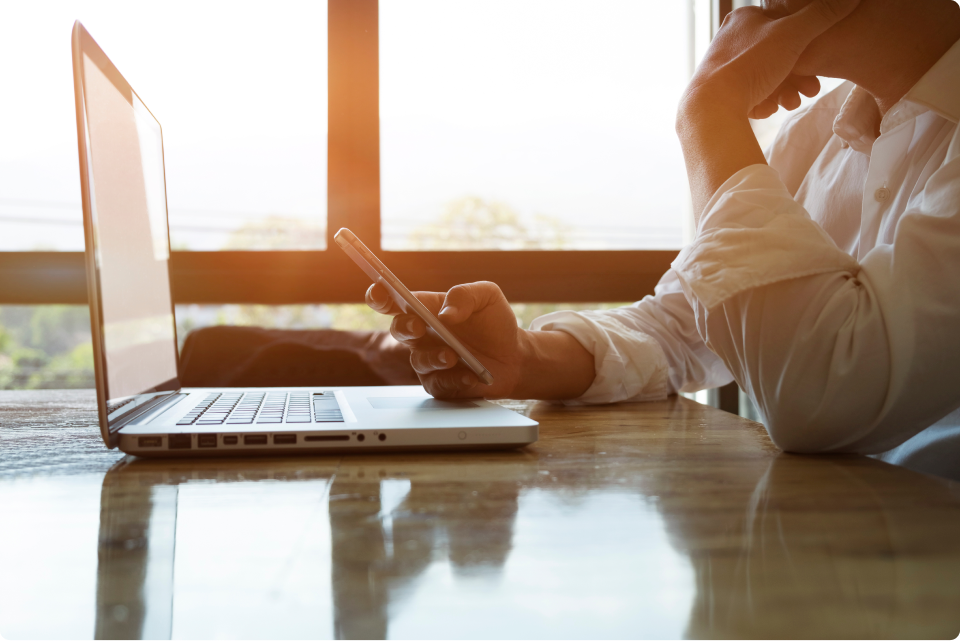 #5 Spend A Little Longer on Your Content Ideas
1000 words is the golden word count for content marketing content for SEO such as blog articles. If we are creating a Blog article try and rank this is a good minimum word count we should go for. Our topic shouldn't just be chosen for the ease of writing. It's important to find an idea that is interesting enough to hold the reader's attention for at least 1000 words. This will give you enough time to use keywords multiple times and go into enough detail that you will provide the user with information of value.
Getting customers to our website is only half the battle, keeping them there and interested is the next part, creating useful in-depth content on subjects related to your products, your audience are actually interested in, is a key strategy for bringing more customers to your site through SEO. When you can't decide if your content idea is good or enough, ask yourself these four questions:
Will my idea create original and interesting content?
Can it be linked to the services and products I am offering?
Does it create plenty of chances to weave in the required keywords?
Does it have a reasonable search volume?
It's not just about ranking the longer a user stays on your website, the better the chance of you making a sale. Consistently posting quality content will also bring you more repeat customers, as well as providing you with content that you can share on social media to bring customers to your site through these channels. Boosting your site traffic and the time customers spend on site is also good for your SEO rankings.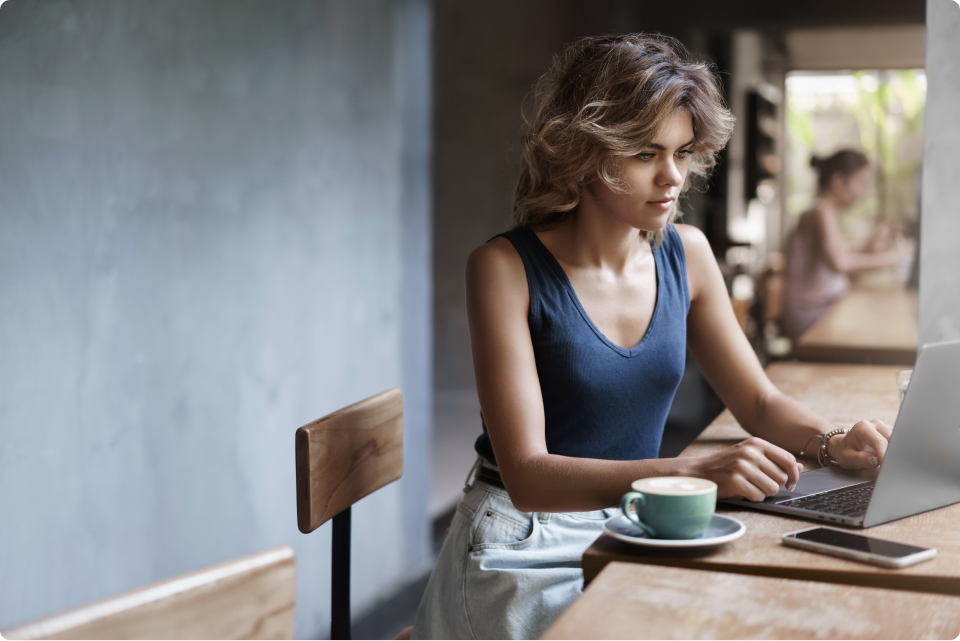 #6 Consolidate Your Site's Keyword Content
It's important to remember that any content you post for your site remains part of your content strategy as long as it is on the internet. If we lose track of what content we have posted and create too many similar posts that are chasing the same phrases, these posts may prevent each other from ranking so well.
You can target the same keywords with multiple types of article, for instance: an article talking about what Digital Marketing is, will rank differently to one talking about the best ways to do Digital Marketing, but there should only be one version each of these articles. Writing multiple versions of the same article, targeting the same keywords in the same way will not be good for your SEO rankings.

If you have two short posts that both appear low down in the Google results that have a logical connection between one another, combining this content into one post can be a better way of getting more traffic. As these two articles can become a longer, more authoritative article. This could give that article a much better chance of ranking. If one of your pages ranks and the other doesn't it's often easier to improve the rankings of the article that already ranks rather than getting the other one into the results.
One front-page ranking page will always drive more traffic to a website than two pages that both rank but are much further back. Using keyword monitoring tools like those found in rankingCoach will help you to see which pages on your website are ranking well so you can focus your SEO efforts on those pages to boost your rankings.
Get The Complete SEO Strategy
If just getting these elements of SEO strategy right seems like a lot to do by yourself, you might want to get some help. rankingCoach offers an all-in-one digital marketing app, including a full SEO audit of your website which generates an SEO Strategy for the exact needs of your site, complete with easy-to-follow video tutorials.